IAM Local Lodge 714 were recognised for the dedication to the work they do in Winnipeg for Air Canada. There was a special presentation, at the YWG Hangar, of a commemorative plaque to recognize all the work that's been done over the decades.
Approximately 80 members attended the celebration which was intended to recognise all employees/members who worked at the YWG Hangar. The special plaque reads, in part, "…presented jointly by Air Canada and IAM Local Lodge 714, in recognition of Winnipeg Air Canada Employees whose outstanding commitment has contributed to the successful performance of maintaining Aircraft in these hangars since 1977".
The company also announced that they will be moving forward to 7-day coverage at the Hangar, and starting work on the A220 in the near future. This means further stability for our members at Local Lodge 714.
IAM Local Lodge 714 was first chartered in November, 1939.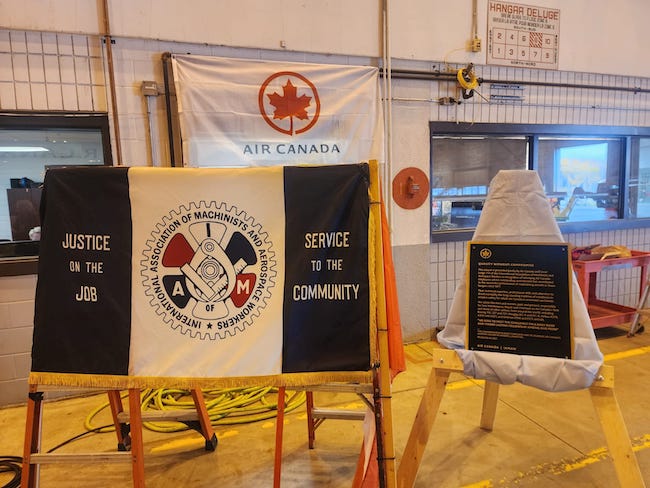 Thanks to Chris Greniuk, LL714 Shop Committee for the story and photos.